Handlebars & grips
Painful wrists and numb fingers are among the most common problems that arise during biking. This can be caused by a handlebar that's too short and grips that are too narrow. The wrong grip will pinch off the carpal tunnel and prevent blood flow. Our handlebar assortment offers you a wide range of models with more upsweep or increased backsweep. When it comes to grips, there are four criteria that determine happiness or suffering: Width, thickness, material and shape. Tip: First, swap one grip with your new CONTEC one, and you'll feel the difference easier.
GRIPS "MERGE MOUNTAIN STRAIGHT"
D3-tripple density grip optimized for sporty seating position, with round shape. With CONTEC G-Link, your grips become a visual and functional unit, for a more integrated look and improved ergonomics.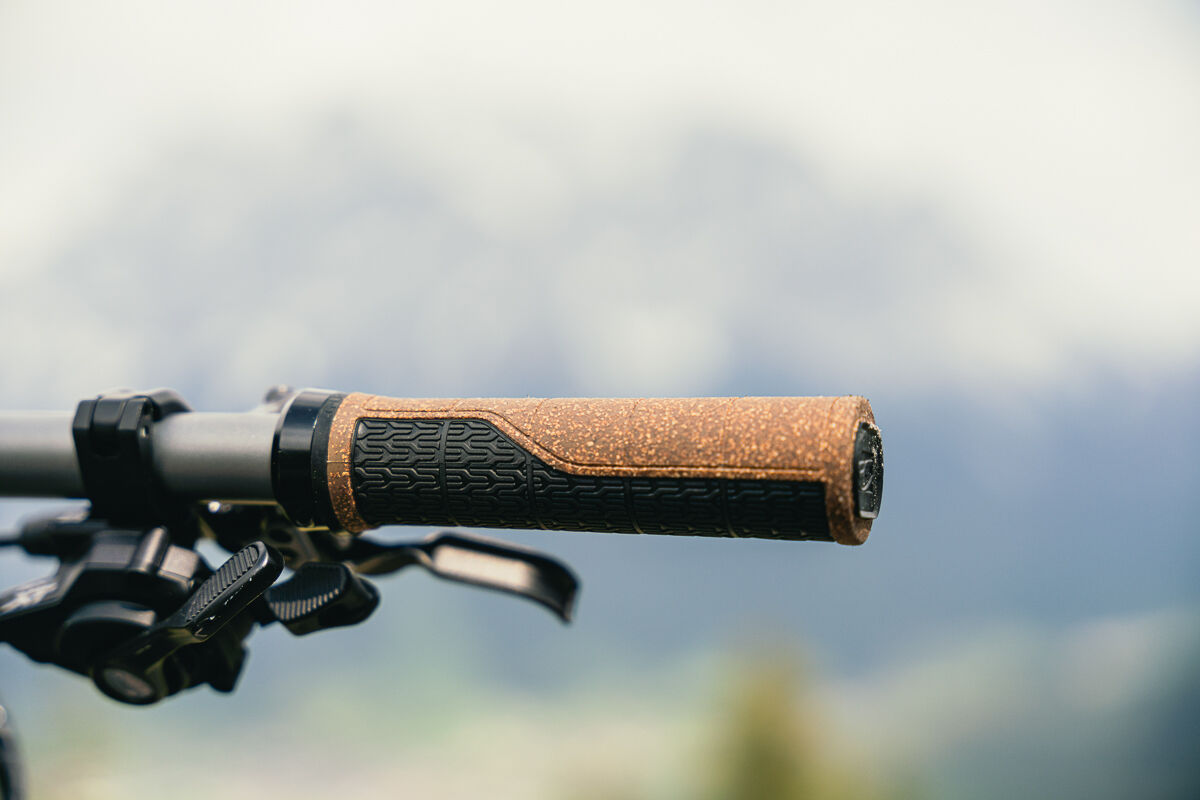 Seatposts
Full flow with the right saddle height at all times: On technically demanding trails and in rough terrain, dropper posts are indispensable. With a remote lever in the cockpit, you can smoothly lower the dropper when the next downhill section is imminent, and extend it again when it comes to pure pedalling. Suspension seatposts, on the other hand, are more comfortable – bumps and hits, even during sporty riding, are cushioned with confidence before bottom and back suffer too much. Whatever your riding style and your taste, we offer you a wide range of options to pedal efficiently.
DROPPER POST "DROP-A-GOGO"
Full control on demanding trails: Our "Drop-A-Gogo" dropper post can be lowered and raised in seconds by means of a handlebar remote control.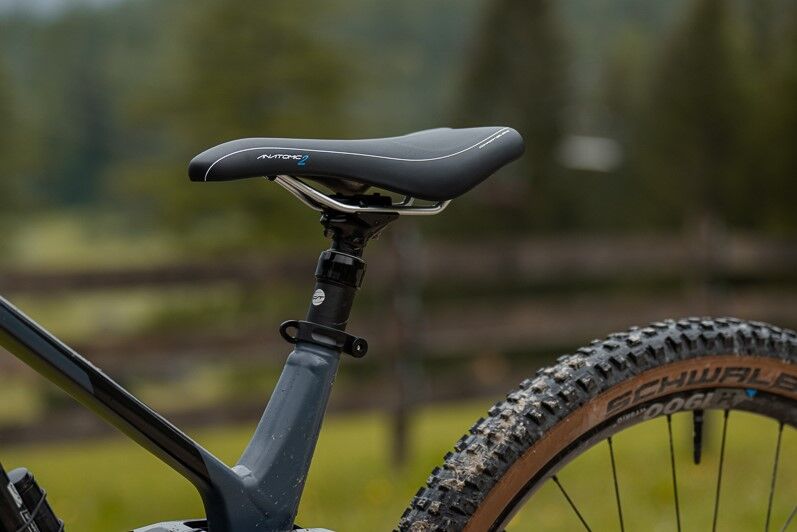 Muddy trails, dusty slopes, aggressive gravity riding – components are exposed to the most adverse conditions during mountain biking. But let's be real. It's a ton of fun after all. When care and maintenance can no longer stop natural wear, you have to get new parts. With our tools and various multi-tools you can replace individual components such as the chain, brake pads, cassette and shifting cables yourself. The only thing you need is a little patience. You can get the rest from us.
Chains
A chain is always subject to heavy loads, because it is the heart of the bicycle drivetrain. Especially during mountain biking, they quickly wear out with the many gear changes on dusty or muddy trails. Regularly checking the chain for stretch is a requirement to protect the sprockets and chainrings and to ensure a smooth ride. When the chain is past care and maintenance, you can find different types in our assortment. Starting with basic versions and the "Enhanced Drive" line for E-MTBs with modern 11-speed drivetrains up to performance-optimised chains for races.
Brake Pads
Those who brake well win! Brake pads are the most important of all wear parts. They ensure predictable and spontaneous braking – always reliable. To prevent them from letting you down, it is important to check regularly to see if there is still enough pad. If you find that you need new brake pads, we are happy to help. Whether you're riding a bike with a rim brake or with hydraulic disc brakes, or you're looking for organic or metallic pads, maybe a medium-hard rubber compound or do you need our special 3D compound? We always have the right thing for you in our assortment. 
DISC BRAKE PAD "DISCSTOP+"
Reliable braking power is provided by our "DiscStop+" brake pads. They are made of different materials and are suitable for disc brakes from Shimano, Tektro & others.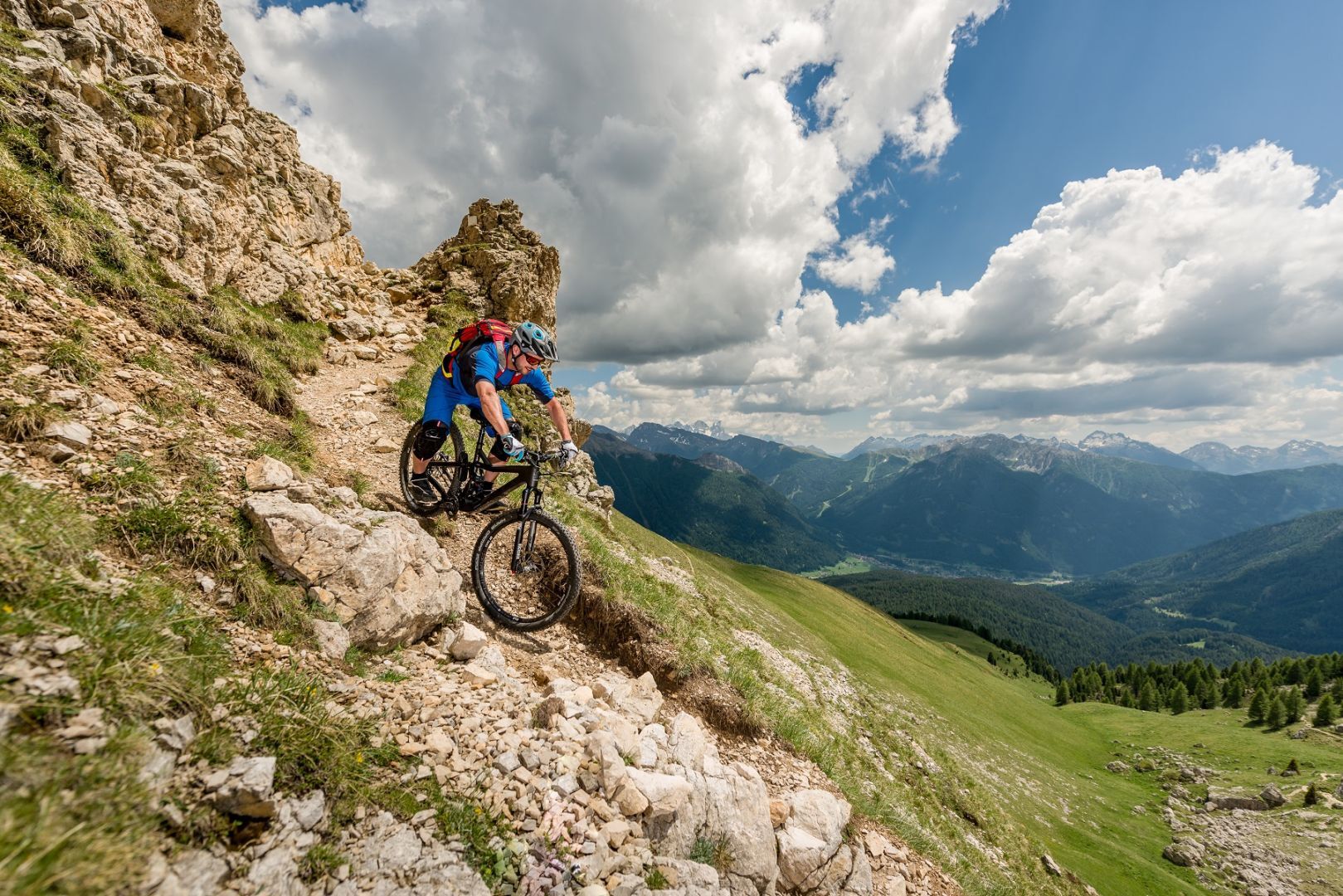 With accessories, biking is complete. Want to go on a night ride? We provide smart lighting sets to safely bike through the darkness. We'll also give you a helmet – just pick a cool one. What else can't be missing: Tools and spare parts. Here you will find various multi-tools and pumps for the home workshop and kit bag. Special parts such as tubeless accessories are also included in our assortment. Whether you're already tubeless or trying it out, we've got everything you need to get started right, day or night.
Tubeless vavles & accessories
Riding without a tube offers you a number of advantages as a sporty, ambitious biker: For example, they shine with low rolling resistance and weight compared to conventional tyres. In addition, they are less prone to flats due to the lack of a tube, and the possibility of riding at lower air pressure offers you better traction and more comfort. We supply you with the necessary accessories such as tubeless valves, adapters and kits for checking and refilling the sealant. Tubeless tyres are considered as a revolution in the tyre market. Just try it out!
TUBELESS VALVE "FASTAIR TL MTB"
Adding air and sealant with the "FastAir TL MTB" tubeless valve works as easier than ever before. A compressor or tyre removal is no longer necessary.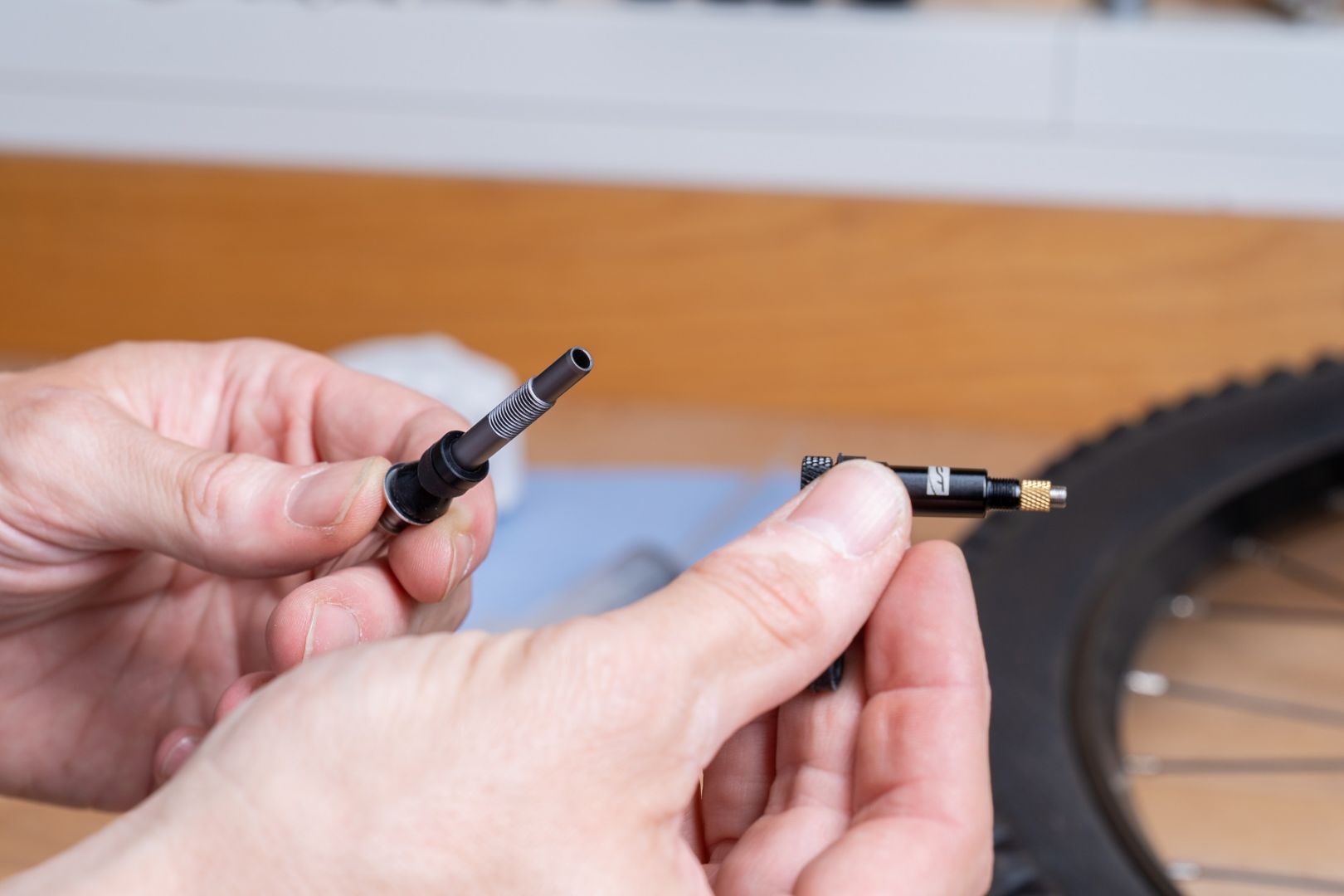 Helmets
Safe is safe! And that's exactly why a helmet is part of every trail ride, every training run and every marathon. Our helmets have everything you expect from mountain bike helmets. This includes enough ventilation slots to keep you from overheating, a visor that protects your face from branches, a low weight and of course a sporty style.
HELMET "VENT"
Our "Vent" is a sporty helmet for fast riding on a road bike or MTB. With its 27 slots, it provides great ventilation during strenuous training sessions.